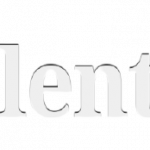 Website TalentOla Solutions
AEM Developer
·        Experienced in AEM 6.4/6.5
·        At-least 5 years of experience with strong Web Content Management experience with Adobe AEM / CQ5, implementing 2+ full cycle AEM projects.
·        Solid experience with AEM building blocks including templates, components, dialogs, widgets and bundles.
·        Experience on Adobe core components.
·        Experience with Continuous Integration and Automated test execution and building tools such as Jenkins, Hudson, Selenium or Maven.
·        Integration experience with other systems.